Third Place
Massimo Mastrorillo Freelance
"Kanun: shattered lives in a hidden Albania"
6 of 9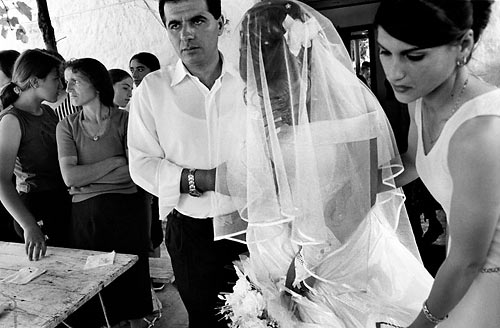 Shenkoll. On her wedding day, the bride rarely shows joy. Custom requires that she cry for having to leave her family home and, at the same time, she must assume an air of submission that underscores the role she will have within the marriage. There is a strong patriarchal tradition in Albania that assigns women duties rather than rights, keeping them in a repressed social position. The definition of women given by the Kanun is emblematic: 'A woman is a sack made to last as long as her husband does.'. They are not considered as having legal status in and of themselves nor are they protected by law. The strong male prejudice, the high rate of female unemployment, and the lack of housing that forces many family groups to live together, are all factors that encourage violence and sexual abuse against women.