Nina Berman, Redux / Freelance
Nina Berman is a documentary photographer working for magazines worldwide including Time, National Geographic and German Geo. Her photographs have been honored with awards from Pictures of the Year, the World Press Photo Foundation and Communication Arts. She is the recipient of a 2005 grant from the Documentary Photography Program of the Open Society Institute. Her first monograph, "Purple Hearts: Back from Iraq" was published by Trolley in 2004 and was made into a feature length documentary film. She received a B.A. from the University of Chicago and a M.S. from the Columbia University Graduate School of Journalism. She is on the faculty of the International Center of Photography in New York City where she lives.




Cathaleen Curtiss, Director of Photography, America Online
Cathaleen Curtiss is Director of Photography at America Online where she oversees a staff of nearly 50 picture editors, who create visual presentations, manage and assign photography for America Online and AOL.com. She has advocated for the elevation of photography at the online service, growing the staff from 3 photo editors in 1997 to its current organization. Cathaleen has been a champion of expanding photojournalism online, directing the development of AOL Visions -- a photojournalist-centric area that features dozens of photo galleries on an ongoing basis. Cathaleen attended Rochester Institute of Technology, where she studied photography, and went on to graduate from Central Michigan University with a degree in journalism. She worked at several newspapers of varying sizes from Texas to Ohio as a photographer before moving to Washington, D.C., to work at the Washington Times. While at the Times, she photographed everything from Super Bowls to superpower summits, covered three presidential administrations and handled daily assignments both as a photographer and editor. Cathaleen is a member of NPPA and the White House News Photographers Association and was named as its Photographer of the Year in 1990. She has won numerous other regional and national photography awards and is a frequent panelist at industry conferences and seminars.

MICHEL duCILLE, SENIOR PHOTOGRAPHER, THE WASHINGTON POST
Michel duCille is a two-time winner of the Pulitzer Prize. He shared his first Pulitzer in the spot news category with fellow Miami Herald staff photographer Carol Guzy, for their coverage of the November 1985 eruption of Colombia's Nevado Del Ruiz volcano. A second Pulitzer in the feature category was awarded for his photo essay on crack cocaine addicts in a Miami housing project. DuCille joined The Post in 1988 as picture editor. He credits his initial interest in photography to his father, who worked as a newspaper reporter both in Jamaica and in the United States. "I always had an interest in journalism, and my father introduced me to the photographer at the small paper where he worked," says duCille. "So I just decided in my junior year of high school that this is what I wanted to do and they gave me a job." DuCille holds a B.S. in journalism from Indiana University and a masters in journalism from Ohio University.

Denis Finley, Editor, The Virginian-Pilot
Denis Finley is the editor of The Virginian-Pilot, a 200,000 circulation daily newspaper. Denis graduated with honors in 1975 from Philadelphia's Temple University. After a long hiatus from school, he received his master's degree in journalism with kappa tau alpha honors from the University of Missouri in 1987. Denis began his journalism career at The Virginian-Pilot in 1987 as a photographer, became photo editor in 1993, followed by jobs as features editor and news editor before becoming deputy managing editor for presentation in 1999. In that position, Denis guided The Virginian-Pilot to recognition by the Society for News Design as one of the world's best designed newspapers in 2001. Denis was named managing editor in 2003 and editor in 2005. Denis has served as visiting faculty member at the Poynter Institute and has twice been a Pulitzer Prize juror, judging breaking news photography and feature photography. In 2005, Denis chaired the photo jury. While at Missouri Denis was named College Photographer of the Year and won Best-in-Show and college photographer of the year at the Southern Short Course. While at The Pilot, Denis was named NPPA Region 3 Photographer of the Year among numerous other awards, including the Pictures of the Year competition. The Pilot has won Best-in-Show for news design from The Virginia Press Association for nine consecutive years, the public service award two years in a row and dozens of SND and national Pictures of the Year awards. Before attending graduate school Denis had a couple of other careers. He was a pastry chef for restaurants in New Jersey and Florida, and a school teacher in the Philadelphia public school system. Denis hails from Philadelphia, has eaten a few cheesesteaks and soft pretzels, and loves the Philadelphia Eagles.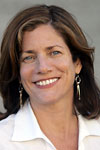 Kathleen Hennessy, Deputy Director of Photography, The San Francisco Chronicle
Kathleen Hennessy has been a picture editor for the San Francisco Chronicle for the last eight years. Before coming to San Francisco, Hennessy was a Knight Fellow at Ohio University, where she received a Masters in Journalism. Before entering graduate school, Hennessy was a picture editor at the White House, under the Clinton Administration. Prior to that, her staff positions included Director of Photography for the Washingtonian Magazine in Washington, D.C. and a picture editor for USA Today. She has been a photo editor on several books including America 24/7 published by DK Publishing and The Mission published by Time-Warner. Hennessy was the photo editor on this year's Pulitzer Prize for feature photography and was awarded first place for Picture Story Editing in NPPA's Best of Photojournalism and second place for Picture Editor of the Year. She has also been a teacher of documentary photography and editing at University of California at Berkeley, San Francisco State University and Ohio University.

Boyzell Hosey, Director of Photography, The St. Petersburg Times
Boyzell Hosey, a veteran photographer and photo editor, is the director of photography for the St. Petersburg Times. A native of Pennsylvania, Hosey studied at the Art Institute of Pittsburgh and Ohio University and worked at the State newspaper in Columbia, S.C., before joining the Times in 1998 as a photographer and editor.

Eliane Laffont, Editorial Director Hachette Filipacchi Media
Editorial Director of Hachette Filipacchi Media since 2001, Eliane is in charge of supervising the photographic production of the HFM group in the US as well as developing the photo division around 3 sectors: photojournalism, illustration and photo reportage. A legend in the field of photojournalism, Laffont opened the US office of Gamma Press Images with her husband Jean-Pierre Laffont in 1968. In 1973, they co-founded the breakaway Sygma Photo News Agency where she served as President of the American operation. Under her leadership, Sygma blossomed into the world's largest photo news agency, as she directed coverage of major news events worldwide and organized high profile exclusives. In 1999 Corbis acquired Sygma and Eliane was appointed Vice President of Global Editorial Content for Corbis Sygma. She has served on many international juries including the W. Eugene Smith in the US, The World Press Photo Foundation in Amsterdam, the Overseas Press Club of America, the National Press Photographer's Association at the University of Missouri and edited numerous photographic books.

Bill Luster, Senior Photographer, The Courier-Journal
Bill Luster works for The Courier-Journal in Louisville, Kentucky and has worked there since joining the staff in 1969. He joined The Courier-Journal after working for his hometown newspaper, the Glasgow, Kentucky Daily Times for four years. During his career, he has shared in two Pulitzer Prizes; one for Feature Photography in 1976, and one for Local Reporting in 1988. In 1971 he was named the University of Missouri-JC Penny Feature Photographer of the Year. In 1982, he was runner-up as Newspaper Photographer of the Year in the NPPA-University of Missouri Pictures of the Year competition. He has been the Kentucky News Photographer of the Year five times. In 1984 he was named the winner of the Clarion Award in Environmental Reporting for his photographic reporting of issues involving acid rain in Europe. He has covered forty Kentucky Derbies, six national political conventions, two World Series, one Super Bowl, one Olympics, and has been given special access three times to Presidents of the United States; Gerald Ford in 1975, Ronald Reagan in 1985, and Bill Clinton in 1996. His one person show. Frames from the Heart, graced the galleries of the University of Louisville Photographic Archives and the South Central Kentucky Cultural Center in 2003. He was a principal photographer and state coordinator for AMERICA 24/7, a digital time capsule of America. He has published three books; one on Kentucky basketball which he co-authored with Dave Kindred; one on the University of Kentucky for Harmony House Publishers; and one on Indiana University for Harmony House. His photographs have also appeared in such publications as National Geographic Magazine, National Geographic Traveler, Sports Illustrated, Fortune, Time, and Newsweek. He has taught at various seminars, most notably the National Press Photographers Flying Short Course, the Missouri Photo Workshop, the Northern Short Course in News Photography, and the Western Kentucky University Mountain Peoples Workshop. Bill is a past president of the National Press Photographers Association, and ran that organization?s educational seminar, the Flying Short Course for twelve years. In addition, he has been the administrator for the NPPA-Nikon Sabbatical Documentary grant for twelve years. In 2000 he received the Joseph Costa award for leadership in that organization. He also received the Visual Journalist of the Year award from Western Kentucky University that year. In 2004 he was honored as a Nikon Legend Behind the Lens for career work.

Peter Menzel, Freelance
Peter Menzel is a California-based freelance photojournalist whose work has appeared in many national and international publications including National Geographic, Life, Forbes, Fortune, Time, Newsweek, U.S. News & World Report, Discover, Smithsonian, Wired, The New York Times Magazine, Geo, Stern, Paris Match and Le Figaro. He has won numerous World Press and POY awards. His fifth photographic book, published in 2005 (done with his wife/partner Faith D'Aluisio), is titled Hungry Planet: What the World Eats, an exploration of global nutrition examining what 30 families in 24 countries eat in one week (a Material World of food). Having taken the pulse of the planet by working in more than two dozen countries since covering the oil well fires during the first week of the US invasion of Iraq, he is working on ideas for a book that would help cut short the disastrous presidency of our Oilman in Chief. Peter's Web site is www.menzelphoto.com.

Kathy Moran, Illustrations Editor, National Geographic
Moran specializes in articles on wildlife and underwater ecosystems. Recent highlights include a special edition of National Geographic's "100 Best Wildlife Photographs" and the Africa "Megatransect" project. She has edited books for the Society, including "Women Photographers at the National Geographic," "The Africa Diaries-An Illustrated Memoir of Life in the Bush," and "Cat Shots."

George Olson, Freelance
George Olson is the former Director of Photography for Sunset magazine. During a 20-year freelance career before coming to Sunset, he shot for many publications, including National Geographic, TIME, Newsweek, Sports Illustrated, and The New York Times, and had many corporate clients. He was a picture editor on multiple books produced by the Day in the Life staff. He was Director of Photography for the book Baseball in America and he edited the Las Vegas book Planet Vegas. He is now a freelance picture editor and portfolio consultant based in San Francisco.

Janet Reeves, Director of Photography, The Rocky Mountain News
Janet Reeves is the director of photography at the Denver Rocky Mountain News. She began her nearly 20 year journalism career at the Rocky as a lab tech, was a staff photographer for nearly a decade, and became a picture editor in 1991. Two years later she was named Director. Under her direction, the photo staff won a Pulitzer Prize in 2000 for their coverage of the Columbine school shootings and in 2003 for their coverage of the Colorado Wildfires. They also won the Robert F. Kennedy award in 2000 for work surrounding the struggle and death of an undocumented Guatemalan child in Colorado. Janet's commitment to excellence is reflected by the hundreds of awards she and her staff have received for photography and photo editing from the World Press Association, The Society of Newspaper Design, The National Press Photographers Association, Pictures of the Year, The Scripps Howard National Journalism Awards, the Alfred Eisenstaedt Award, The National Headliners Awards and many others. A Rochester, N.Y. native, Reeves studied fashion and commercial photography in New York at the Fashion Institute of Technology. Reeves taught at the Colorado Institute of Art for five years, and has been part of the faculty of the Stan Kalish Picture Editing Workshop and the Mountain Workshops at Western Kentucky, and guest faculty at the Poynter Institute.
Moderators:

David Rees, POYi Director
Former high school English teacher David Rees began photographing in a town so small that if he went out to drink his students would let him know about it the next day. He spent the first year of his photographic career shooting with a twin lens Yashica-D and only printing contact sheets in his living room. The bulk of his professional experience was a staff photographer and then photo editor at The Columbia Daily Tribune. Currently he is the head of the MU Photojournalism Sequence, as well as director of the Pictures of the Year and MPW Co-Director. Rees has taught courses in photojournalism, new media and reporting at MU, and has participated in Poynter Institute, Scripps Howard and National Press Photographers Association seminars and workshops. He maintains interest in grassroots photojournalism and online publishing. He actively freelances photos and stories. He has one book to his credit, on the University of Missouri, and worked on the 1996 Discovering Ecuador book project.

Larry Dailey, Associate Professor, University of Nevada
Larry Dailey holds the Reynolds Chair of Media Technology and is an associate professor at the Donald W. Reynolds School of Journalism, University of Nevada, Reno, NV. There he teaches courses in nonlinear documentary multimedia storytelling and in game design for journalists. Previously, he was an assistant professor of journalism and the director of the Digital Media Minor at Ball State University in Muncie, IN. He has also been a journalism instructor at Southern Illinois University - Edwardsville, IL. Prior to that, he taught multimedia and advanced photojournalism courses as a visiting assistant professor at the University of Missouri - Columbia. He worked for three years as a multimedia producer for MSNBC Interactive, one of the Internet's top news sites. He has been a picture editor for the Associated Press and United Press International in Washington. And he has worked as a newspaper photographer and photography department manager. Larry holds a master's degree in photography from the S.I. Newhouse School of Public Communications at Syracuse University. He also holds degrees in journalism and education from the University of Missouri.

Loup Langton, assistant professor, University of Miami
Loup Langton currently serves on the faculty of visual communication at the University of Miami's School of Communication. His career reflects a balance between creative and academic work with a particular passion for Latin America. As director of photography for Copley Chicago Newspapers he helped lead a team that twice produced the POYi Newspaper Photographer of the Year and as director of photography for El Universo, Ecuador's most prestigious newspaper, he changed the concept of visual story-telling. He also co-directed the Descubriendo Ecuador book project published in 1994. As an educator, Langton was a faculty member at the University of Missouri School of Journalism for six years and has taught photography at Ecuador's Universidad San Francisco, been a guest speaker at Universidad Católica in Quito and Universidad Espiritu Santo in Guayaquil and conducted photography workshops for professionals in Germany, Bulgaria, Argentina, Miami and Ecuador.
Langton received his Doctor of Philosophy degree from the University of Texas School of Communication. He has been an invited speaker at numerous conferences throughout the United States, and a faculty member for the Missouri Photographic Workshop as well as a judge and consultant for Pictures of the Year International.

Rick Shaw, assistant professor, University of Missouri
Rick Shaw is the director of photography for the Missourian, and teaches the Photo Desk Management class in the photojournalism sequence. Rick joined the Missouri School of Journalism from The Hartford Courant, where he was the director of design and graphics. Rick's career began as a photojournalist and moved into picture editing at The Florida Times-Union in Jacksonville and then The Sacramento Bee for 12 years. At The Bee, he served in a variety of positions including photo editor, assistant director of photography, and later as an assistant news editor for AP. Prior to joining the Courant in 2001, Rick was the director of photography and graphics at The Arizona Republic in Phoenix. He has been recognized with several design and picture editing awards, including Picture Editor of the Year honors in POY and PEQCC competitions. Both The Bee and The Courant have received the Angus McDougall Overall Excellence in Editing Award.