Category: Online Storytelling: Daily Life
Sandra E. Garcia, Jeffrey Furticella, Rebecca Lieberman, Mark Abramson, José A. Alvarado Jr., Gabriella Angotti-Jones, Laylah Amatullah Barrayn, Gabriela Bhaskar, Sarah Blesener, Oscar Durand, Kholood Eid, Demetrius Freeman, Todd Heisler, Elizabeth D. Herman, Mary Inhea Kang, Kirsten Luce, Jonah Markowitz, Brittainy Newman, Desiree Rios, Stephen Speranza, Hilary Swift, John Taggart and An Rong Xu / The New York Times
"Welcome to the party. The New York City block party."
Tyrone Turner, Alana Wise, Emily Alfin Johson and A.C. Valdez / WAMU
"Shattered: Life After Being Shot"
David Guttenfelder, Sadie Quarrier, CY Park, Hannah Tak,Trish Dorsey, Bethany Powell and Sarah Leen / National Geographic
"Walking Tokyo"
Michael Kimmelman, Alicia DeSantis, Mika Gröndahl, Christy Harmon, Sia Michel, Yuliya Parshina-Kottas, Karthik Patanjali, Emily Rhyne, Graham Roberts, Matt Ruby, Josephine Sedgwick, Rumsey Taylor and Jeremy White / The New York Times
"Hudson Yards Is Manhattan's Biggest, Newest, Slickest Gated Community. Is This the Neighborhood New York Deserves?"
Aaron Reiss, Emily Rhyne, Todd Heisler, Raillan Brooks, Alicia DeSantis, Gabriel Gianordoli, Jolie Ruben and Josephine Sedgwick / The New York Times
"Around the World in 5 Kids' Games"
Ammy La Gorce, Sam Cannon, Jeffrey Furticella, Meghan Louttit and Josh Williams / The New York Times
"These Women Are Changing New York's D.J. Game. Watch Them Work."
Jacob Moscovitch, Raillan Brooks, Alicia DeSantis, Gabriel Gianordoli, Jolie Ruben and Josephine Sedgwick / The New York Times
"The Secret to Having the Best Summer Ever"
Elizabeth D. Herman, Celeste Sloman, Beth Flynn, Marisa Schwartz Taylor, Rumsey Taylor and Josh Williams. Special thanks to Justin T. Gellerson, Mike Nelson and Graham Starr / The New York Times
"Redefining Representation: The Women of the 116th Congress"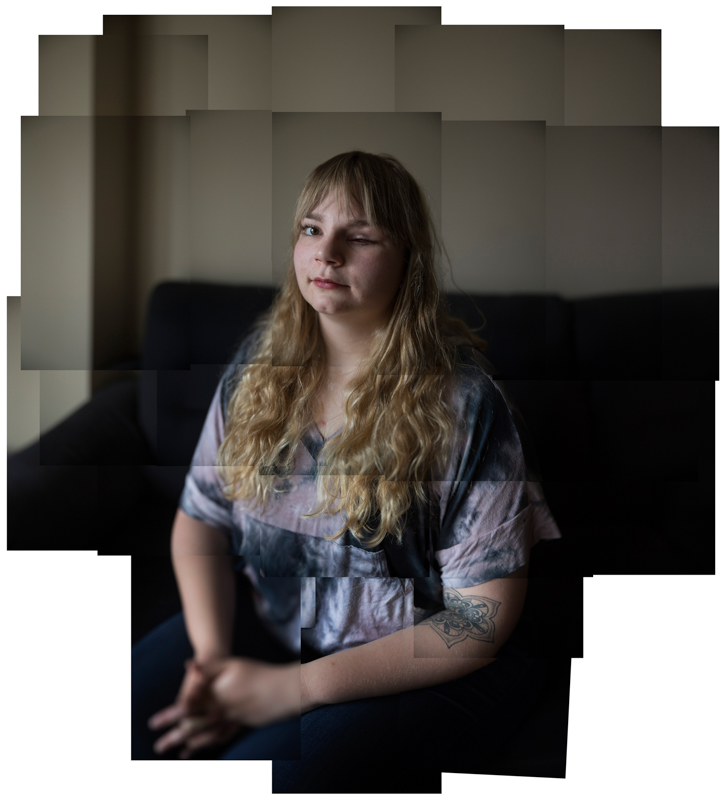 Second Place
"Shattered: Life After Being Shot"
Of the estimated 300 people in the United States who are shot on an average day, about 200 survive. But many of them do so with devastating physical and emotional scars that last a lifetime.
Their ailments range from paralysis and possible lead poisoning, to crippling anxiety attacks and depression.
Eleven survivors of gun violence tell their stories in their own words in Shattered: Life After Being Shot.
Every individual's story is paired with a portrait, created by photographer Tyrone Turner. The portraits are a composite, using a "stitching" technique that combines multiple pictures.