Category: Sports Portrait
Tom Pennington / Getty Images
"Water Polo Goalkeeper"
Anna Boyiazis / ESPN
"Cut and Dried Out"
Leah Hennel / Freelance
"Untitled"
Andres Kudacki / Freelance
"Patricia Berghult"
Gabriella Angotti-Jones / Freelance
"Textured Waves"
Adam Glanzman / Freelance
"Untitled"
Taylor Baucom / The Players' Tribune
"Untitled"
Tom Pennington / Getty Images
"Hall of Fame Jockey"
Alon Skuy / Times Media Group
"Musa's Struggle and Search for the Stage"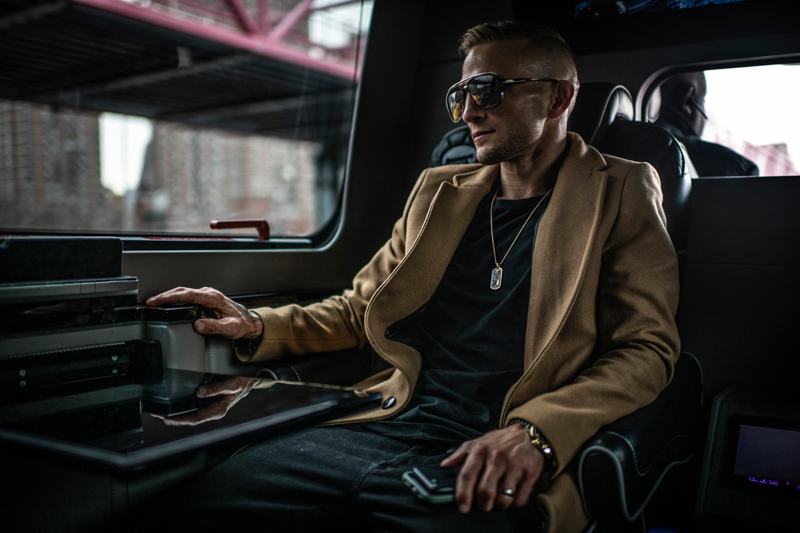 Second Place
"Cut and Dried Out"
After arriving in New York, Dillashaw is looking lean on Jan. 17, 2019. Workouts, media appearances, and promotional obligations take center stage during the final days before the fight. Still weighing 140 pounds, however, he has water weight to shed before stepping on the scale in less than 24 hours.
When mixed martial artist T.J. Dillashaw agreed to fight Henry Cejudo for the Ultimate Fighting Championship (UFC) 125 pound (57 kg) title, he weighed 154 pounds (69.9 kg) with 8 percent body fat.
So, how in the world did Dillashaw safely cut 29 pounds (13.2 kg) in 12 weeks for his Flyweight title fight? The answers lie in his work ethic and a complicated algorithm designed by his strength and conditioning coach Sam Calavitta.
"It makes sure to stay within the bounds of safety, so as not to allow the body to go into siege mode - a state of withholding that is basically a never-ending circle you can't get out of," says Calavitta, a former aerospace engineer. "That's where guys end up killing themselves."
ESPN went behind the scenes with Dillashaw — from his home in Orange County to Calavitta's Treigning Lab to Brooklyn — to get a real look at his cut to 125 pounds (57 kg).
"I am a little f---ing insane," Dillashaw admits. "But it's nothing I couldn't do."