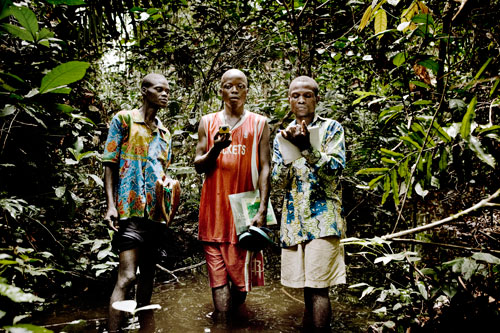 Third Place
Steven Achiam Freelance

"GPS Warriors in DRCongo, Rainforest"

Longitude: 347m. Latitude: S0078711. Latitude: E0.18 Should this be mapped as a resource or a border? It is a resource. This is the dialogue among the villagers on the GPS team in a light opening in the dense rain forest. Bosoki Bekalola (left) and two fellow villagers from Manga stand in the Bokongo river, crucial for fresh water and fish supplies to the village, and take down its GPS coordinates.