Statement of Judging Ethics



Pictures of the Year International selects judges who maintain the highest journalistic and ethical standards. We have confidence that these same values will apply as jurors for POYi. We recognize that our profession is a close network and that the judges are also working journalists. So we carefully research and consider any potential conflicts and then counsel all the members about their obligations to be fair and impartial. Any judge with entries in a category must recuse themselves. The entire three weeks of judging is an open forum for anyone to quietly observe the process. POYi conducts the annual competition with complete transparency and integrity.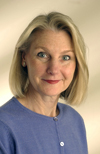 Kathy Anderson
Freelance photojournalist
Kathy Anderson's photographic projects have taken her from the sugar cane fields of Louisiana to the war zones of Central America. During her 28-year career at The Times-Picayune newspaper, she covered a variety of news events, including the Republican convention, the Pope's visit, the Super Bowl and a series of stories about race relations that began with photographing the Los Angeles riots in 1992. Her thoughtful portrait work has won praise from both subject and audience. She has taken a close look at schools, parenting and the unique culture of New Orleans. She was part of the team that won the 2005 Pulitzer Prize for Public Service for its coverage of Hurricane Katrina. Her work has been honored numerous times in national and regional photography contests. In addition to her work as a staff photographer at The Times-Picayune newspaper, Kathy Anderson has published a book about Holy Cross School in New Orleans and participated in the photo books "America 24/7," "Louisiana 24/7," "A Day in the Life of the American Woman" and The Times-Picayune's "Katrina: The Ruin and Recovery of New Orleans." Anderson currently is a freelance photographer and continues her documentary work on the culture of New Orleans. She was born in Milwaukee and is a graduate of Indiana University. She joined The Times-Picayune staff after interning at the Louisville Courier-Journal. She lives in New Orleans with her husband and their two daughters.

PAMELA CHEN
Open Society Institute
Pamela Chen manages photography and multimedia for the Open Society Institute, where she is part of the team leading the development of the foundation's visual communications strategy tackling some of the most complex social issues around the world. Previously she was a producer with MediaStorm, where her work earned numerous industry accolades including the national News & Documentary Emmy Award, Webby Awards, the duPont Award, and Pictures of the Year International awards in both photography and multimedia. She has served as teacher and coach for universities, national news outlets, multimedia workshops, and industry conferences, on storytelling topics ranging from the conceptual narrative to techniques in video editing and music composition. Pam studied photography and mathematics at Syracuse University and received a Fulbright scholarship for journalism to Taiwan.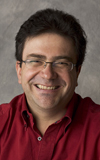 PABLO CORRAL VEGA
Freelance photojournalist
Pablo Corral Vega is an Ecuadorian photojournalist whose work has been published in National Geographic, National Geographic Traveler, the Smithsonian Magazine, the New York Times Sunday magazine, Audubon, the French, German, Spanish, and Russian editions of Geo, and other international reviews. He lives in Quito, Ecuador. In mid-2008 he spent several months as a visiting professor at the University of Miami School of Communication. There he built, with the help of several students, nuestramirada.org, a social network that has already connected more than 1,200 photographers from every country in Latin America. He is also the founder of revistanuestramirada.org, a bilingual photo magazine, launched at the beginning of 2010. His work has been exhibited in Perpignan, Quito, Guayaquil, Cuenca, Tokyo, Seville, Washington, D.C., and Houston, and he has published six books of photography: Tierra Desnuda, Paisajes del Silencio, Ecuador: De la Magia al Espanto, Ecuador, Twenty-Five and Andes. For Andes, published by the National Geographic Society, famed Peruvian author Mario Vargas Llosa wrote 20 short stories inspired by the photos. About Corral's work, Vargas Llosa had this to say: "In Pablo Corral's photographs there is always a hope, an affirmation of life, a will to survive even in face of the worst adversities, and this hope, this affirmation, this drive manifest themselves in the humblest and the most mistreated, whether by their fellow human beings or by catastrophes. It may be, in fact, that these images that portray the ability to resist, the ability not to be crushed by the most elemental and terrible conditions of life, are the most persuasive of the collection. They are images of people bowed under the weight of a centuries-long oppression, people who have been exploited, are being exploited, and then forgotten, condemned to live in the most extreme poverty, the most extreme conditions, at the constant risk and in the constant awareness of death. And yet none of that has taken away from these people their joie de vivre, the gaiety of their fiestas, the fun of getting into costumes and dancing to the music of their bands, the happiness of walking with their saints and virgins in sumptuous processions. In the villages of the Sierras, Pablo Corral's camera, filled with sympathy and solidarity with those he is about to photograph, can always pick out that secret little flame that never stops flickering, even in the darkest of circumstances, and whose philosophy can be summed up by this old saying: 'The last thing that dies in the human being is hope.' "

DONNA DeCESARE
University of Texas
Donna DeCesare joined the faculty at the University of Texas at Austin School of Journalism in spring 2002 after two decades as a freelance visual reporter covering stories about social issues and human rights. Her recognitions and honors then included the Dorothea Lange prize (1993) the Alicia Patterson fellowship (1997), the Mother Jones Award for Social Documentary photography (1999), a Soros Independent project fellowship (2000) an Eisenstaedt Magazine photography award (2000) and a Canon photo-essay recognition in POYi (2000). Since joining the academy, DeCesare enriches her teaching with continued recognition for her creative work. She received four awards in the Best of Photojournalism (2002), including a top essay award for work published on the website CRIMES OF WAR. A Fulbright Fellowship in 2005 resulted in her current travelling exhibition SHARING SECRETS—a project about youth facing stigma, which aided UNICEF in the development of protocols for photographing children at, risk and was part of the MOVING WALLS 12 series. Her interdisciplinary teaching includes cross-listed courses with UT's Latin American Studies program. She is a Photography and Visual Journalism faculty affiliate of the Fundacion para un Nuevo Periodismo in Cartagena Colombia, an advisory board member of the Knight Center for Journalism in the Americas at UT Austin and is Media curator and Latin American program consultant to the Dart Center for Journalism and Trauma at the Columbia University Graduate School of Journalism. . DeCesare is currently finishing a web project Destiny's children to be launched later this year.

HEIDI DE LAUBENFELS
The Seattle Times
Heidi de Laubenfels is Deputy Managing Editor for Strategy and Product Development at The Seattle Times, a role in which she is focused on helping sort out how newspapers can transform themselves into financially thriving, multimedia news organizations. She was assistant managing editor for visuals and technology in The Times newsroom from 2001 to 2007. She joined The Times in early 1998 to manage the process of overhauling the publishing system. She spent more than six years before that at The Denver Post, where she worked as a designer, news editor and finally assistant managing editor. Heidi was a reporter, then an editor and designer, for four years at the now-defunct Phoenix Gazette in Phoenix, Ariz. She was a 2006 Poynter Ethics Fellow, and returned to the program as visiting faculty in 2007. She has been co-leader of The Times newsroom's Ethics and Standards group. She also led a two-year-long Seattle Times redesign project that culminated in June 2004. Heidi has been active in the Society for News Design and the National Press Photographers Association, chairing the Digital conference in Denver in 1996 and serving on the faculty of the annual Electronic Photojournalism Workshop (later the Visual Edge workshop at The Poynter Institute) and the Western Kentucky Mountain Workshops. She was a judge for the NPPA's Best of Photojournalism contest in 2004 and for SND's Best of Newspaper Design contest in 2005. She is a 1987 journalism graduate of Western Washington University in Bellingham, Wash. She completed an MBA degree at Seattle University in June 2009.

SONYA DOCTORIAN
Freelance, Online Video Journalist
Sonya Doctorian is an independent online video journalist based in Denver, CO. She joined the Rocky Mountain News in 2003 as photo coach and photo editor, then moved into the role of video journalist for its website. The Rocky folded in 2009. She has been AME/photography for the St. Petersburg Times, as well as director of photography for The State in Columbia, SC and The Knoxville (TN) News-Sentinel. She began her career as a photographer for the Tampa Tribune. Doctorian earned a masters in documentary filmmaking from American University in Washington, D.C. and a bachelors of journalism from the University of Missouri - Columbia..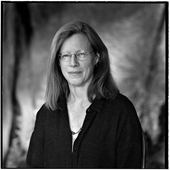 LYNN JOHNSON
Freelance photojournalist
Photojournalist Lynn Johnson is known for her intense and sensitive work. Dividing her time between assignments for National Geographic, Sports Illustrated, and various foundations, Johnson has traveled from Siberia to Zambia and photographed celebrities including Tiger Woods, Mikhail Barishnikov, Stevie Wonder, Tony Hawk, Mister Rogers and the entire Supreme Court. With her Leicas, she has climbed the radio antenna atop Chicago's Hancock Tower and dangled from helicopters in Antarctica. Yet her favorite assignments have been emotionally demanding stories about ordinary people; a family struggling with AIDS (Life), the death of an African- American coach in Amish country (Sports Illustrated), native Hawaiians' mission to protect traditional ways (National Geographic), the threat of zoonotic diseases that move around the world. (National Geographic). After 30 years of practicing photography, she sees her personal work moving from that of observer to advocate. As a Knight Fellow in the School of Visual Communications at Ohio University, Johnson completed a rigorous year-long program that included her masters thesis, Hate Kills, a book and traveling exhibit space about the impact of hate crimes on American society. Johnson herself earned a B.A. in Photographic Illustration and Photojournalism at the Rochester Institute of Technology in 1975. After graduating, she was a Staff Photographer at The Pittsburgh Press for seven years before beginning her freelance career as a contract photographer for Black Star. She is currently a member of the National Geographic Image Collection.

JIM LO SCALZO
U.S. News & World Report
Even after 15 years shooting for US News & World Report, I'm not my own idea of a photographer. I've had assignments in more than 60 countries, won an award or two, and written a memoir. And yet I still hate tech talk, have never worn a Leica around my neck like jewelry, and don't own a flash. I do carry a mic and notebook, however. And often a video camera. I love to write and report my own stories; all the multimedia pieces you see here were made by me alone. As for the rest, I love to teach, to cook, to travel. I have a master's degree in photojournalism from the University of Missouri, Columbia, and live in Washington, DC, with my wife and two children.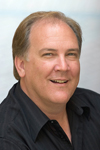 SCOTT MC KIERNAN
ZUMA Press and DOUBLEtruck magazine
Scott Mc Kiernan is a media industry leader. Mc Kiernan's dynamic leadership of the ZUMA Press family of companies, as well as decades of wide-ranging experience in photojournalism have proven to be instrumental in establishing one of the largest editorial photo agencies in the world and the first digital age picture agency: ZUMA Wire. Mc Kiernan, as a Web pioneer in '92, launched the net's first database for editorial pictures. Today, his agency is the agent to some of the world's most respected photojournalists (3,000+), newspapers (100+), agencies (66+) and wire services (9) and always evolving. Running a global staff of 50. With one of the largest editorial Between Mc Kiernan's design work, photography as well as picture editing and his rooster of stellar photojournalists photography, they have won numerous major awards for picture editing and photography, including Pictures of The Year (POYi), Best of Photojournalism (NPPA's BOP), Communications Arts, World Press Awards as well as a few Pulitzers. Mc Kiernan ultimate pride and joy is his newborn son: Sean Emerson. Who with his lovely wife Kelly and sidekick black lab: Kona, enjoy the waves of Southern California. Mc Kiernan remains an active shooter today, living for finding and making that one image that can make a true difference. For more on Scott and ZUMA go to ZUMApress.com, zReportage.com, zMultimedia.com or DOUBLEtruck Magazine. Or check out his most recent ventures: ThePicturesofTheDay.com and the birth of the first pure Photojournalism Only Gallery: TheKONAGallery.com.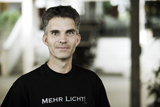 SØREN PAGTER
Danish School of Media and Journalism
Søren Pagter has been in charge of the world famous photojournalism program at The Danish School of Media and Journalism in Aarhus, Denmark since 1998. He was honored in the 64th POYi for reporting a trip to Uganda. He is currently focusing his time on the daily work of photojournalism teaching and writing. Over the years, he has made several exhibitions and he is still doing smaller personal projects and assignments. In 2003, Pagter went on leave from teaching and spent the year writing about photography, making reader surveys and analyzing the work of photojournalists. This material was published online (in Danish). Søren is also doing external teaching at newspapers, making international workshops etc. In 2008, he conducted a Nordic Master Class for young photojournalists together with photographer Kent Klich and editor/writer Fred Ritchin. Søren has been coaching picture editors, photographers and journalists at several Danish newspapers including two of the biggest ones: Politiken and Jyllands-Posten. He has been in the jury for the Finnish and Danish Picture of the Year, for the Freelens Award and other competitions. Søren Pagter was educated as a press photographer in 1991 and has worked both as a staff and freelance photographer for Danish newspapers.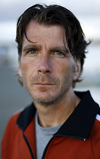 SCOTT STRAZZANTE
Chicago Tribune
Scott Strazzante was born and raised in the shadows of the steel mills on the far southeast corner of Chicago. The son of a tire dealer, Strazzante first became interested in photography when as a teen he started taking his dad's camera to Chicago White Sox baseball games. In 1986, after graduating from Ripon College, Strazzante began his photojournalism career when he was hired part-time at The Daily Calumet in Lansing, Illinois. In 1987, Strazzante moved on to the Daily Southtown in Chicago and then migrated to the Joliet Herald-News in 1998, where three years later, he was named National Newspaper Photographer of the Year by the National Press Photographers Association and the Missouri School of Journalism in the 58th Pictures of the Year. In 2001, Strazzante started work at the Chicago Tribune where he spends his time as a general assignment photographer. Strazzante, a seven-time Illinois Photographer of the Year and two-time Southern Photographer of the Year, has covered the Super Bowl, the World Series and three Olympic Games, but he is more proud of his work that uncovers small but universal moments in daily life. Strazzante was recently named Northern Illinois University's Journalist of the Year, only the 2nd time in 37 years that the award has been bestowed on a photojournalist. Strazzante was a small part of the Chicago Tribune team that won a Pulitzer Prize in Investigative Reporting in 2007 for a series about faulty government regulation of dangerously defective toys, cribs and car seats. In 2008, MediaStorm published Common Ground, a multimedia piece on Strazzante's personal project on the transformation of a piece of land in suburban Chicago from rural to suburban. The 15-year-long project, which still continues, has been published in the Chicago Tribune Sunday Magazine, Mother Jones and National Geographic. The project has also been honored with POYi's Community Awareness Award and first place in Feature Video in the NPPA's Best of Photojournalism contest. Strazzante won second place Newspaper Photographer of the Year in POYi65 and first place Sports Portfolio in POYi62. Strazzante lives in Yorkville, Illinois with his wife Anna and their 4 children.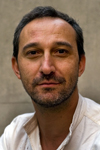 PEDRO UGARTE
Agence France-Presse
Pedro Ugarte's interest for photography started in high school while attending photographic courses at Fotoforum institute in Santiago. He has been working with Agence France-Presse for the last 19 years, but his professional career started in 1989 at La Epoca newspaper in Chile documenting the last days of Pinochet dictatorship and the return of democracy. While working for AFP in South America, he earned a big part of his experience as a photojournalist while covering major stories around the continent. He was then given the opportunity to work in Nairobi to cover East Africa during a mostly peaceful period of the region. In 2003, he was offered the position of chief photographer for Israel and Palestinian territories in Jerusalem. He was responsible for the photo operation, which involved coordination of photographers, logistics and editorial supervision of the photographic production coming out of the ongoing Israeli-Arab conflict. During his time there, he organized the coverage of stories such as the Israeli pullout from Gaza, Arafat's funeral, Palestinian elections and 2006 Israel-Lebanon war. Moreover, in his current posting in Delhi, where his photo desk for the region is based, he is responsible for the overall management of the photo operation for South Asia, including Afghanistan and Pakistan. His pictures have been published in major newspapers, magazines and websites around the world. Some of his work has been awarded honors by NPPA, POYi, OPC and other regional awards. He lives in New Delhi with his wife and two daughters.
JUDGING PANEL MODERATORS


Loup Langton
University of Miami, School of Communication – Director of the visual journalism
Loup Langton currently serves as director of the visual journalism program at the University of Miami's School of Communication. His career reflects a balance between creative and research work with a particular passion for Latin America. Langton's newly published book, Photojournalism and Today's News (Wiley-Blackwell). Previously, Loup served as Director of Photography for Copley Chicago Newspapers and helped lead a team that won more photography awards than any other newspaper in the nation and twice produced the Pictures of the Year International "Newspaper Photographer of the Year." While serving as Director of Photography for El Universo, Ecuador's largest newspaper, he helped change the concept of visual storytelling in Ecuador. He also co-directed the Discovering Ecuador book project. This endeavor involving 38 international photographers and editors was published as a hardcover book in English, Spanish and French. He received his Doctor of Philosophy degree from the University of Texas School of Communication in 1995

Rick Shaw
Pictures of the Year International - Director
Rick Shaw is director of Pictures of the Year International (POYi), an international photojournalism program affiliated with the Missouri School of Journalism and the Donald W. Reynolds Journalism Institute. Shaw joined the journalism school in 2004 as an assistant professor in the photojournalism sequence, and director of photography for The Missourian, the student-produced daily city newspaper. Shaw's prior newspaper career spans 27 years in visual editing and management. He began as a photojournalist and moved into picture editing, working at a variety of newspapers including The Florida Times-Union in Jacksonville and then The Sacramento Bee for 12 years. At The Bee, he served in a variety of positions including photo editor, assistant director of photography, and later as an assistant news editor. Rick then became the director of photography and graphics at The Arizona Republic in Phoenix, and in 2001 joined the Hartford Courant as their director of design and graphics. He has been recognized with several design and picture editing awards, including Picture Editor of the Year honors in POYi and NPPA competitions. The Sacramento Bee and Hartford Courant both have received the Angus McDougall Overall Excellence in Editing Award. At The Missourian, he directed the student photo editing staff to two consecutive POYi photo editing portfolio awards, competing against professional newspapers nationwide — a third place editing portfolio during the 64th annual competition in 2007, and an Award of Excellence editing portfolio during the 63rd annual competition in 2006. Rick's current master's research thesis relates to online visual journalism, and examines the effects of new organizations' visual personalities with regards to audience perceptions of credibility.