Award of Excellence
Chris Schneider Rocky Mountain News
"Three Cheers for Megan"
3 of 11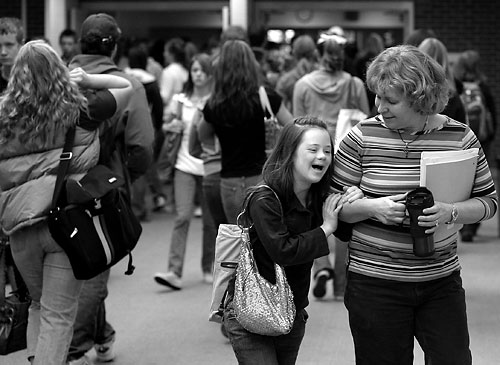 Megan Bomgaars, 14, smiles as she walks arm-in-arm through school with her aide Donna Fitzgerald, right, at Evergreen High School in Evergreen, Colo., on Thursday, November 15, 2007. Megan, who has down syndrome is on the Evergreen cheerleading squad. Donna helps Megan to intergrate into her classes and with her homework.