Award of Excellence
Chris Schneider Rocky Mountain News
"Three Cheers for Megan"
1 of 11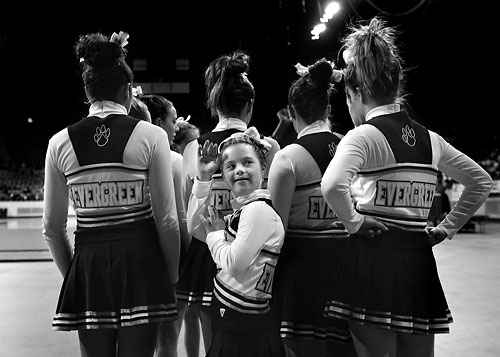 Megan Bomgaars, 14, waves to friends and supporters at the State Cheerleading finals at the Denver Coliseum in Denver, Colorado. Megan, who has Down syndrome, tried out and made it onto the Evergreen High School cheerleading squad. The girls on the squad have rallied around Megan and made sure that she is part of the team.