Category: Online News & Issue Story Visual Editing

First Place
Photo Editing by Nick Kirkpatrick and MaryAnne Golon. Photographer/Videographer Kadir van Lohuizen. Video editing by Sarah Parnass. Content editing by Mary Beth Sheridan. Design and development by Brian Gross and Courtney Kan/The Washington Post
"A world of waste"


Second Place
David Furst, International Photo Editor; Craig Allen, Photo Editor; Adam Ferguson, Freelance Photographer /The New York Times
"Boko Haram Strapped Suicide Bombs to Them. Somehow These Teenage Girls Survived."


Third Place
Espen Rasmussen with Torfinn Weisser and Tom Byermoen /Verdens Gang
"Hate in America"


Award of Excellence
Lauren Frohne Erika Schultz, Lauren Frohne, Corinne Chin, Thomas Wilburn, Tyrone Beason, Bill Reader, Fred Nelson /The Seattle Times
"Portraits of Homelessness"


Award of Excellence
Lewis Whyld, Clarissa Ward, Ingrid Formanek, Christian Streib/CNN
"Global Warning: Arctic Melt"


Award of Excellence
Nancy Gauss, Ben C. Solomon, Cinematography; Taige Jensen, Editor; Joshua Barone, Producer; Larry Buchanan, Producer; Alicia DeSantis, Producer; Alexandra Garcia, Coordinating Producer/The New York Times
"Did the Turkish President's Security Detail Attack Protesters in Washington? What the Video Shows"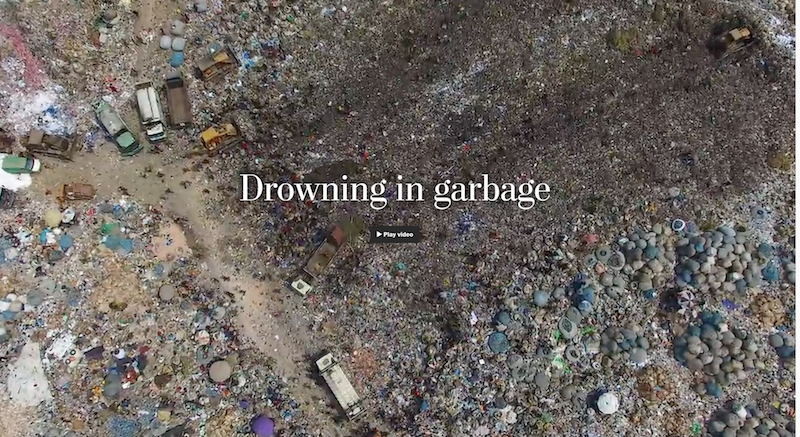 First Place

"A world of waste"