Third Place
Kuni Takahashi Chicago Tribune
"Somalia - Forgotten war"
1 of 12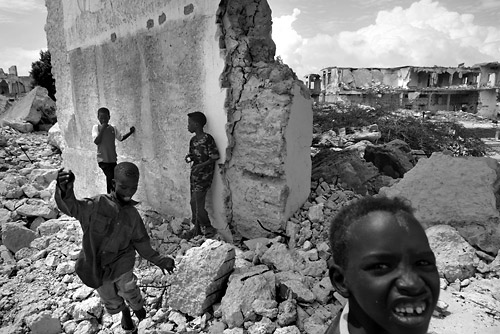 Malnutrition is worsening in the Somalian capital of Mogadishu as fighting intensifies between Islamists and the country's weakened transitional government; the number of displaced people – already an estimated 600,000 – is also drastically rising. Meanwhile, many are showing signs of mental health problems as the country's 17-year-long civil war takes its toll. The Islamists – dislodged by the Ethiopian-backed transitional government with covert U.S. help in 2006 – are fighting an Iraq-style insurgency with support from Eritrea. Children play at ruins at "Green Line", in downtown Mogadishu, the battlefront of the Somalia's 1991 civil war.