Third Place
Christian Als GraziaNeri
"A Childhood Behind Bars"
1 of 9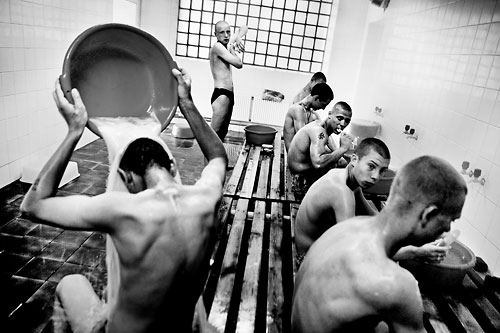 Latvia's only juvenile prison is situated one hundred kilometres from the capital Riga in the small town of Cesis. With a capacity of up to 140 boys between 14 and 21 years old, it mixes almost half and half Latvian and Russian boys from the entire country. The punishment is hard in the new EU-country, with young boys sitting out a four-year sentence for stealing; others look at lifetime behind bars for murder or rape. As soon as the youngsters turn 21 years they will be transferred to an adult prison elsewhere in Latvia. The boys in 'Cesis Correctional Facility for Juveniles' are allowed a bath once a week.