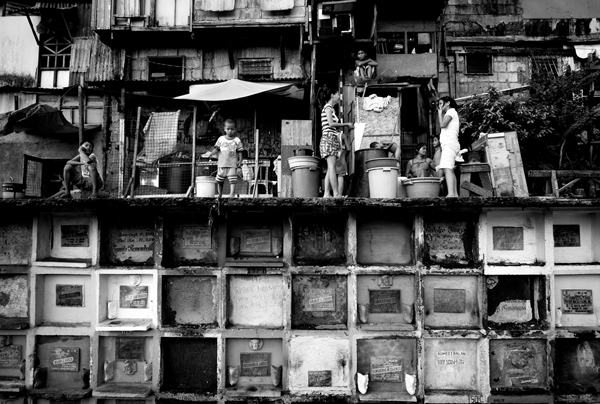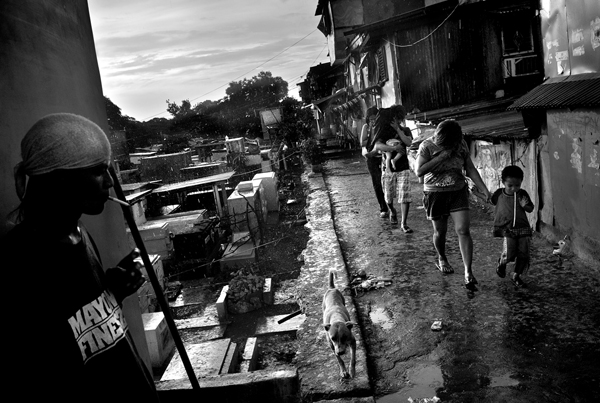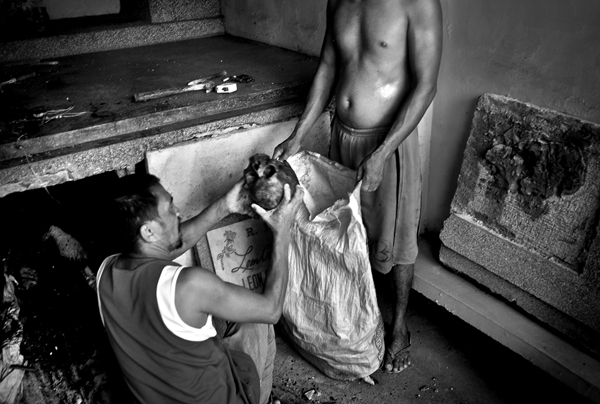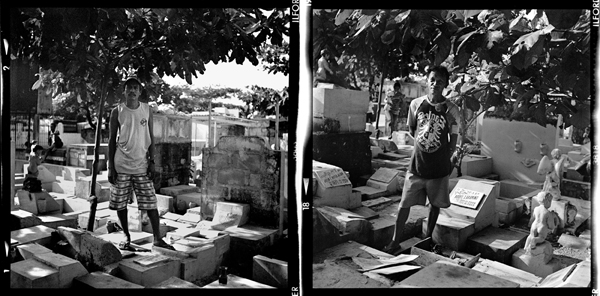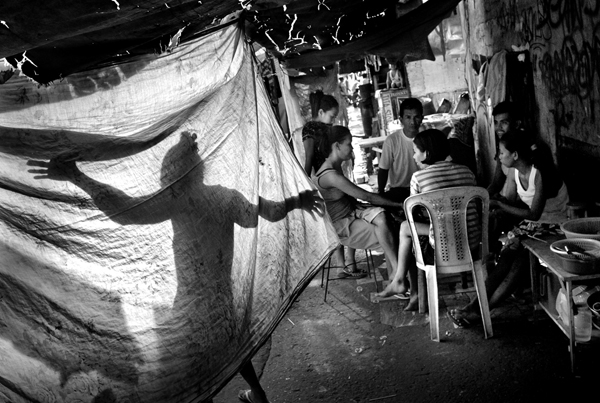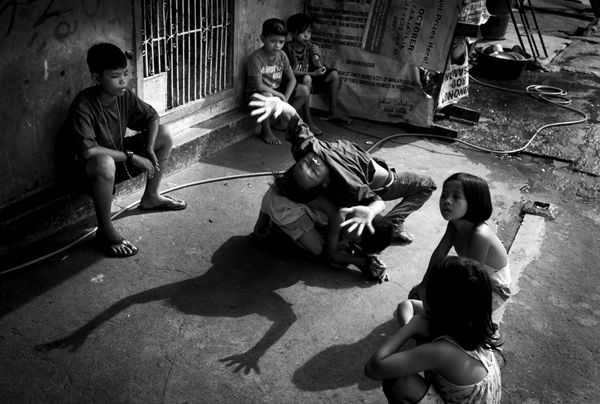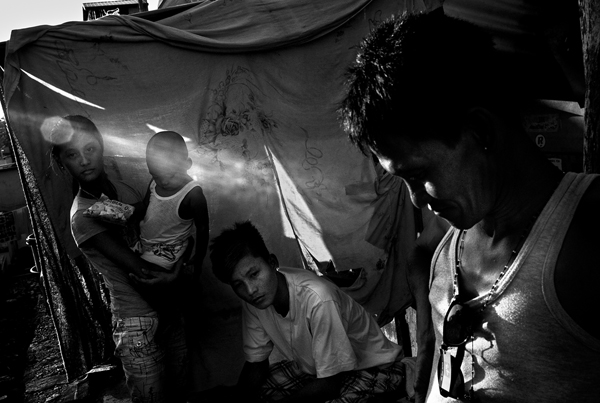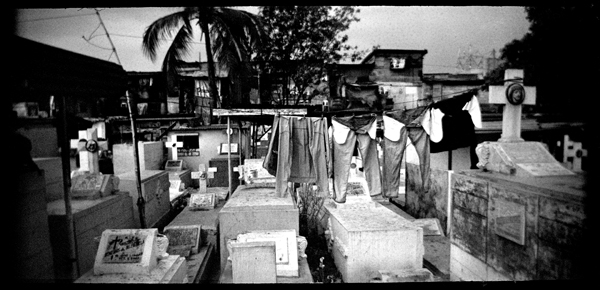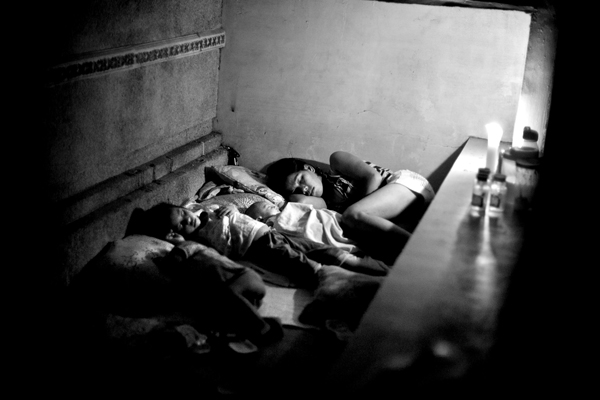 2010 POYi EMERGING VISION PROJECT UPDATE

Living With the Dead: Manila's North Cemetery
By James Chance
Manila is the most densely populated city in the world with an average of 43,000 people living per square kilometer. In the center of this heaving metropolis lies the North Cemetery. The final resting place of several Filipino Presidents, celebrities, and hundreds of thousands of the city's Catholic dead, the cemetery is also home to a living community of more than 2,000 people.
In a country where around 40 percent of people live below the poverty line, and overpopulation in Manila is reaching desperate proportions, the cemetery provides a unique residence for the hundreds of families that live and work within its walls. The cemetery is a microcosm that purely illustrates how overpopulation affects those at the bottom of the economic spectrum. In this case, unchecked growth and a lack of housing and basic resources, have resulted in a community of people who have made themselves less vulnerable by choosing to turn a taboo locale into a home. In this respect, the North Cemetery is a testament to the ingenuity and resilience of it's living community members, who have not only adapted, but are in many cases succeeding in this unique and 'unsuitable' environment.
Chance expects to complete the project in Nov. 2011.
Multimedia

---