Category: Portrait
Josh Estey / Freelance
"Scarification"
Fulvio Bugani / Freelance
"Thiago"
Maddie McGarvey / Freelance
"Girl Power"
Paula Bronstein / Freelance
"Ukraine's War: Lives Frozen By Conflict: The Elderly"
Dougal Brownlie / Colorado Springs Gazette
"Untitled"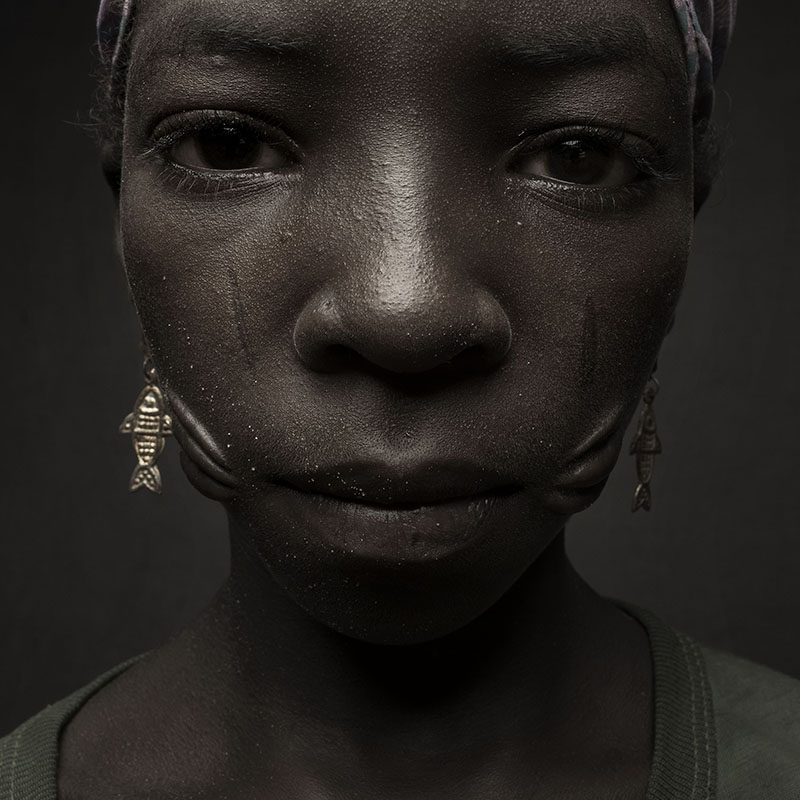 First Place
"Scarification"
Elima, 10, stood out from among the group with highly distinct tribal scaring. Made by cutting the skin and rubbing charcoal in the wound, each body modification heals uniquely. On my first visit to Niger nearly 20-years ago tribal scaring was common and nearly every villager of a certain age defined themselves through this form tribal body modification. It has slowly fallen out of favor but in remote villages can still be found.
I have heard many reasons for doing it, to identify children if lost, to defining yourself publicly belonging to a tribe.
Elima's scars are more well defined than most making her all the more intriguing to photograph. I also loved her fish earrings, for a girl living on the edge of a desert where water is scarce.