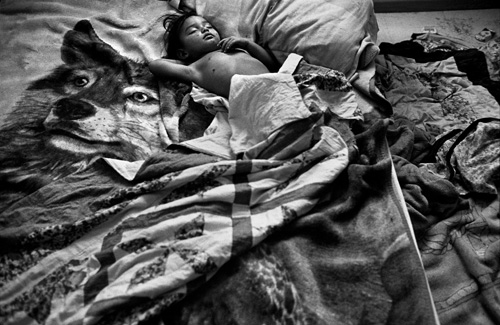 Award of Excellence
Danny Wilcox Frazier
The Aftermath Project/Redux

"SURVIVING WOUNDED KNEE"

Wikuchela Waters sleeps on his parent's bed in Allen, South Dakota. Allen has been called the poorest city in America with a per capita income of $1539.00 and is part of the Pine Ridge Indian Reservation. Over 90 percent of the population on Pine Ridge lives below the federal poverty line, while unemployment ranges from 85 to 90 percent.