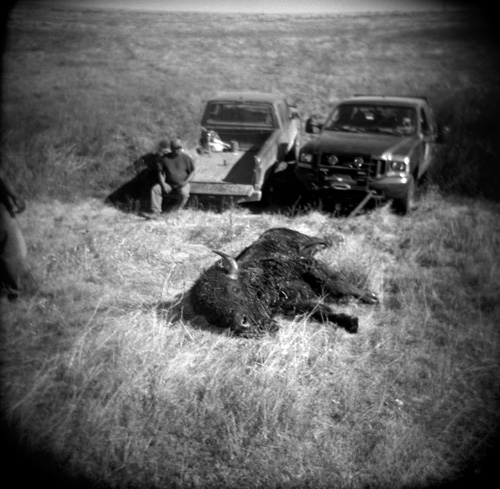 Award of Excellence
Danny Wilcox Frazier
The Aftermath Project/Redux

"SURVIVING WOUNDED KNEE"

Oglala tribal rangers shot a buffalo that will be processed and distributed to tribal members for ceremonial and social events across the Pine Ridge Reservation. The Lakota tribes of the Great Plains depended on the buffalo for food, clothing, shelter and spiritual guidance. The U.S. government supported the extermination of the buffalo from the American West, part of what is more commonly being called a genocide against American Indians by European settlers and eventually the federal government.