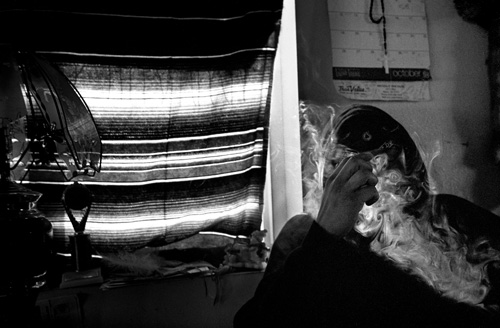 Award of Excellence
Danny Wilcox Frazier
The Aftermath Project/Redux

"SURVIVING WOUNDED KNEE"

Clarence Broken Rope smokes a cigarette at his uncle's home in Allen, South Dakota. Broken Rope is one of many young people on the Pine Ridge Indian Reservation without a job. The reservation has an unemployment rate over 80 percent.